Twin Lake Blvd 2023 Roadway Upgrades
Contact
Daniel Julson
Construction Representative
Cell: 952-463-6804
Email: Daniel.Julson@bolton-menk.com
---
Eric Seaburg
City Engineer
Cell: 763-732-8751
Email: Eric.Seaburg@bolton-menk.com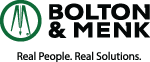 Project Updates – October 30, 2023
Work Completed Last Week:
Minor grading around each of the ponds and added seed to areas that were disturbed.
Tomorrow they plan on painting the centerline of the street from Vadnais Boulevard to Vadnais Boulevard.
Work Completed This Week:
Began working on the fence along the backside of the trail to protect users from the steeper slopes.
Anticipated Work for Next Week:
Finishing fence work installation.
Wrapping minor punch list items.
This will be the final project update. The project team very much appreciates everyone's patience throughout construction! 
Check out this video for a unique view of the project!

Documents
Project related documents will go here once construction begins.