What is construction staging? The sequencing of work, or the steps that need to be taken during construction in order to build a project.
A construction schedule is based on May to October as the "normal" construction season in Minnesota, with 5-6 working days each week (not including holidays).
Common considerations include: safety to the public and construction crews; key routes; regional and local detours; access into and out of a destination or area; emergency service access; utility needs; and special community events.
How will project construction impact your business, lifestyle or favorite community event? Use this interactive map to post comments outlining your needs during the two construction stages. The design team will use this information to pull together a staging plan! Click the map below to add your input.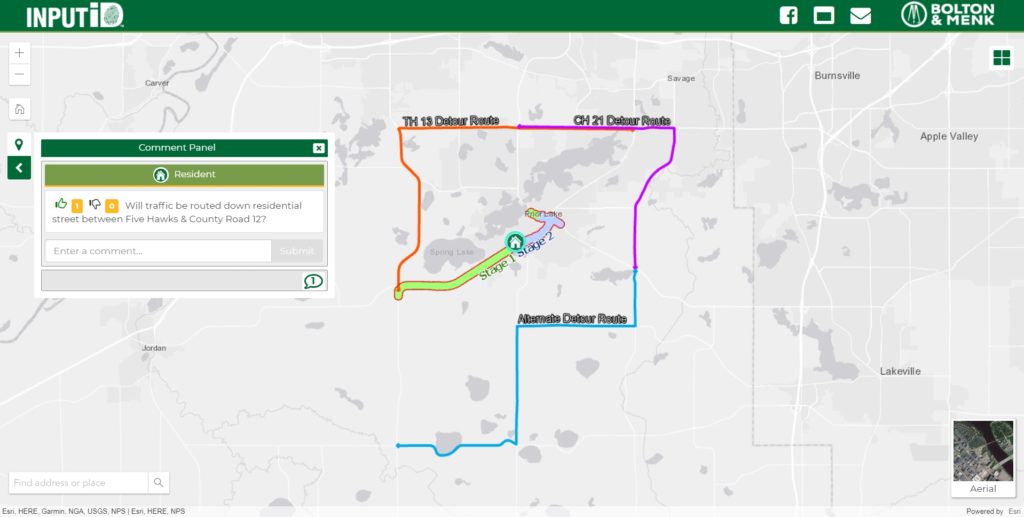 Please review the following documents to see when different stages of the project will be under construction. The CH 21 Downtown Prior Lake Improvements Project and the TH 13 Reconstrcution project will be built in coordination with one another. Construction is schedules for 2019.