2019 STREET IMPROVEMENTS PROJECT
Project Summary
The 2019 Street Improvements Project includes the reconstruction of various streets in Orono. Reconstruction and the addition of a concrete curb and gutter will take place on Forest Arms Lane and East Long Lake Road. Chevy Chase Drive and Tonkaview Lane will have a portion of the road reconstructed with a concrete curb and gutter added, while the remaining portion of the road will be reclaimed and paved.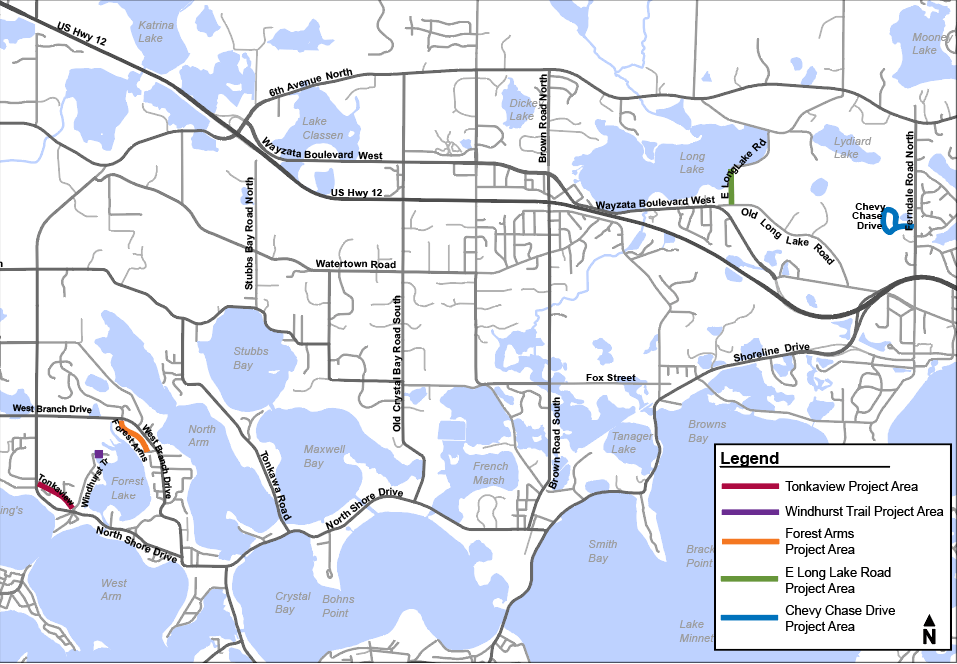 Project Maps
Please click below for detailed layouts for each project area.
East Long Lake Road Project Area
Chevy Chase Drive Project Area
Forest Arms Lane Drive Project Area
Project Updates
Check back weekly for project updates!
Week of 7/1
Today (7/3) the contractor is aiming to finish paving Chevy Chase Drive and Forest Arms Lane. Whatever they do not finish today will be paved next Monday (7/8), weather permitting.
No work will occur on 7/4 and 7/5.
Next week, the contractor will have restoration crews working on the job sites. They will be grading behind the curb, placing topsoil, and fixing irrigation and dog fences. All residences should double check their irrigation and dog fences. Please contact Luke Connor (Project Representative) if you have any questions or if anything needs to be repaired.
Resident Letter-May 1, 2019