Project Summary
The reconstruction of Broadway Avenue (from Civic Center Drive to 13th Street North) will begin the transformation of the Broadway Avenue corridor into a significant multi-modal gateway to downtown Rochester and the Destination Medical Center (DMC) Development District.  The project will address aging pavement, safety, and mobility for all users.
Planning for the project began in 2017 and resulted in a City Council approved project layout, which can be viewed here.  For more information on past planning for the project, see the "Get Involved" page.
Project bids were received in late February 2021 and the City Council awarded a contract to Elcor Construction at the March 15, 2021 meeting.  Construction is currently underway.  See the "Construction" and "Latest News" pages for more information.
Project Benefits
This project will:
Replace 80+ years old water main, storm sewer, and sanitary sewers underneath North Broadway Avenue.
Improve the pavement surface via a full roadway reconstruction of North Broadway and several sections of intersecting streets.
Fully reconstruct the North-South alleys immediately adjacent to North Broadway within the project area.
Create a safer corridor for travel with the construction of medians between intersections and modifying access to private driveways.
Improve pedestrian access and walkways in the corridor.
Construct off-street bicycle facilities.
Improve the aesthetics of the corridor.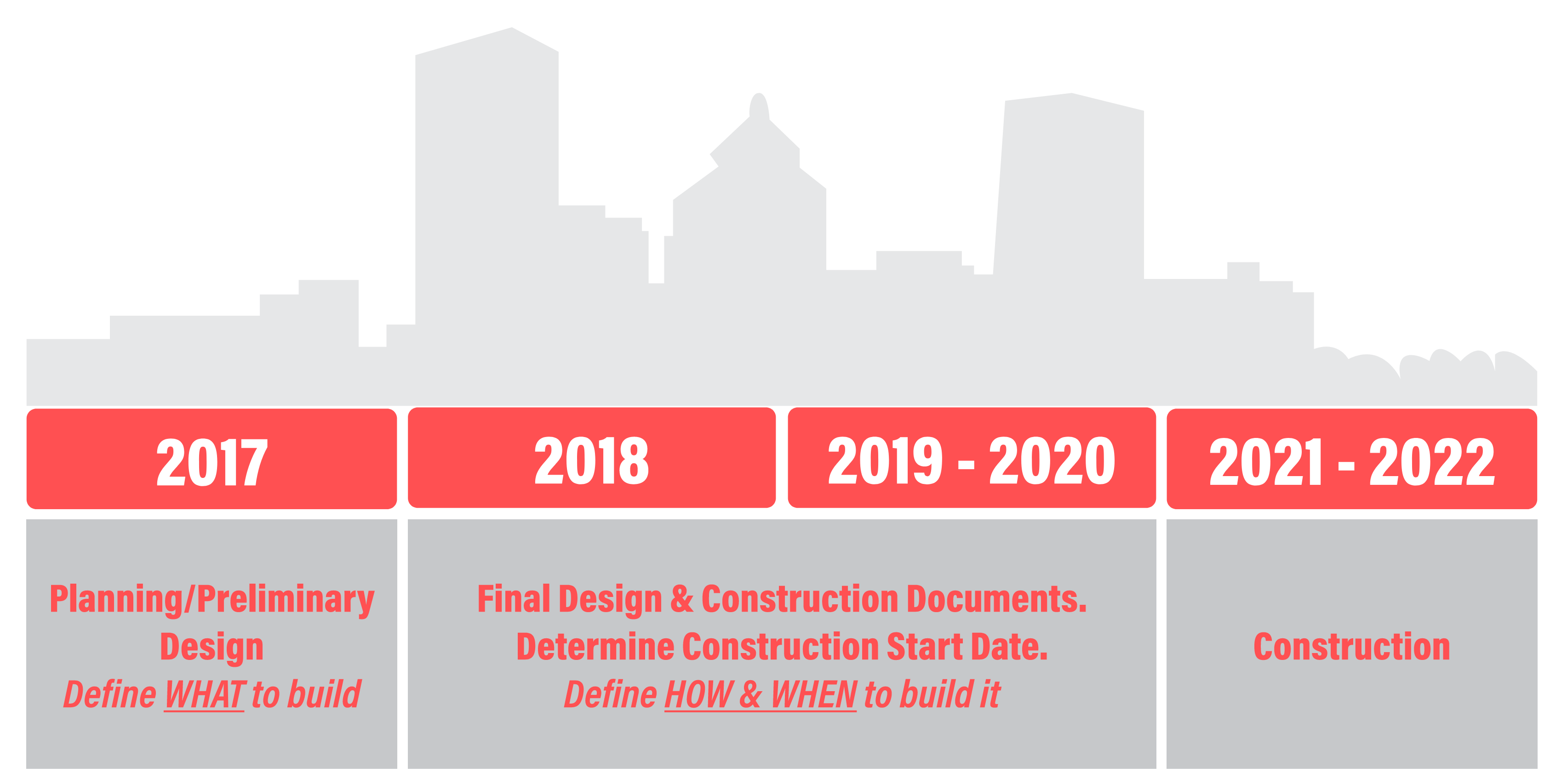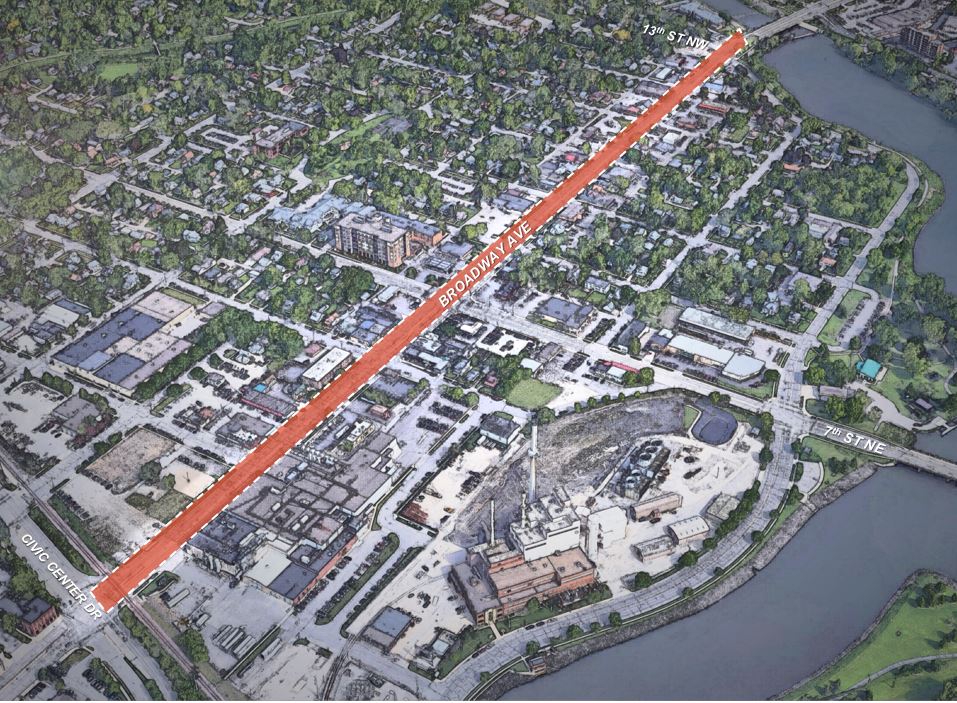 Project Goals
Address
• Aging pavement
• Safety
• Mobility for all users
Enhance
• Pedestrian and bike facilities
• Visual identity – Gateway to Downtown
• Transit facilities and access