Visit the "Construction" tab of this website for updates from the April 13th meeting and downloadable detour maps!
Project Update
Work started at the north end of the project on April 19th.  The initial stage of the project rebuilds the intersection at Broadway and 13th Street North to create the bypass which will become the project detour starting on May 10th, weather permitting.  Currently North Broadway traffic is restricted to one lane in each direction between 11 Street North and the Zumbro River bridge.  The Silver Lake Trail on the south side of the lake is closed near the intersection of 13 Street/ North Broadway and a detour is in place for pedestrians and cyclists. Sidewalks are fully available on the west side of Broadway. The east sidewalk is closed immediately south of the 13th Street intersection.   Please note, 12th Street is currently an uncontrolled intersection, so use caution when crossing. Work is currently on schedule to detour all traffic starting May 10th, with local access only on Broadway.  The water level in Silver Lake is being restored and is expected to return to normal levels early next week.  See the full press release on the "Latest News" tab.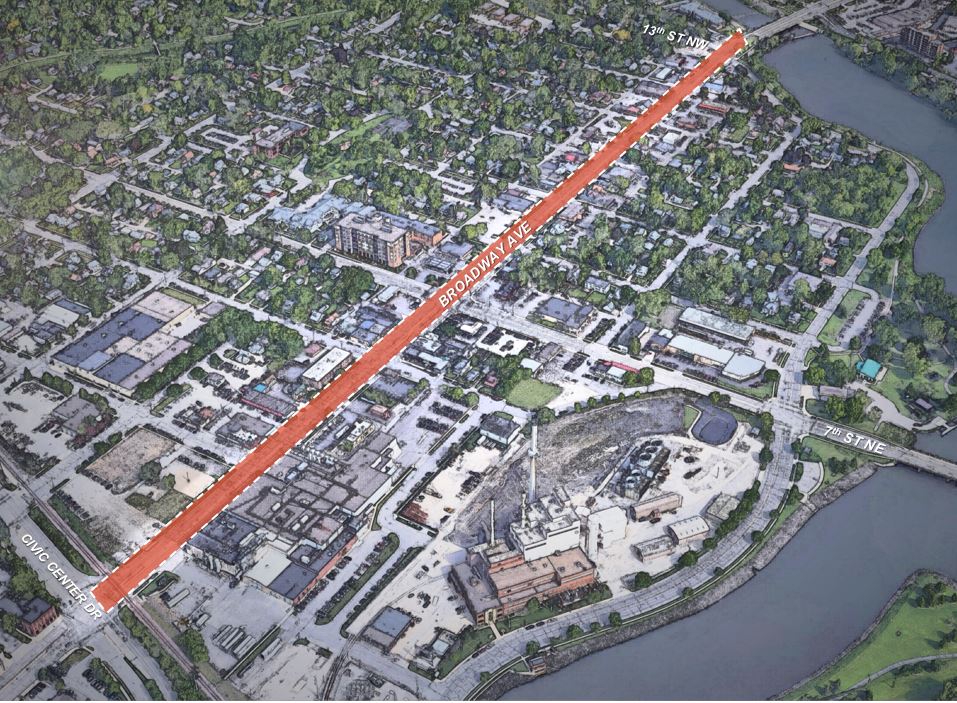 Project Summary
The reconstruction of Broadway Avenue (from Civic Center Drive to 13th Street North) will begin the transformation of the Broadway Avenue corridor into a significant multi-modal gateway to downtown Rochester and the Destination Medical Center (DMC) Development District.  The project will address aging pavement, safety, and mobility for all users.
Planning for the project began in 2017 and resulted in a City Council approved project layout, which can be viewed here.  For more information on past planning for the project, see the "Get Involved" page.
Project bids were received in late February 2021 and the City Council awarded a contract to Elcor Construction at the March 15, 2021 meeting.  Construction is currently underway.  See the "Construction" and "Latest News" pages for more information.
Project Benefits
This project will:
Replace 80+ years old water main, storm sewer, and sanitary sewers underneath North Broadway Avenue.
Improve the pavement surface via a full roadway reconstruction of North Broadway and several sections of intersecting streets.
Fully reconstruct the North-South alleys immediately adjacent to North Broadway within the project area.
Create a safer corridor for travel with the construction of medians between intersections and modifying access to private driveways.
Improve pedestrian access and walkways in the corridor.
Construct off-street bicycle facilities.
Improve the aesthetics of the corridor.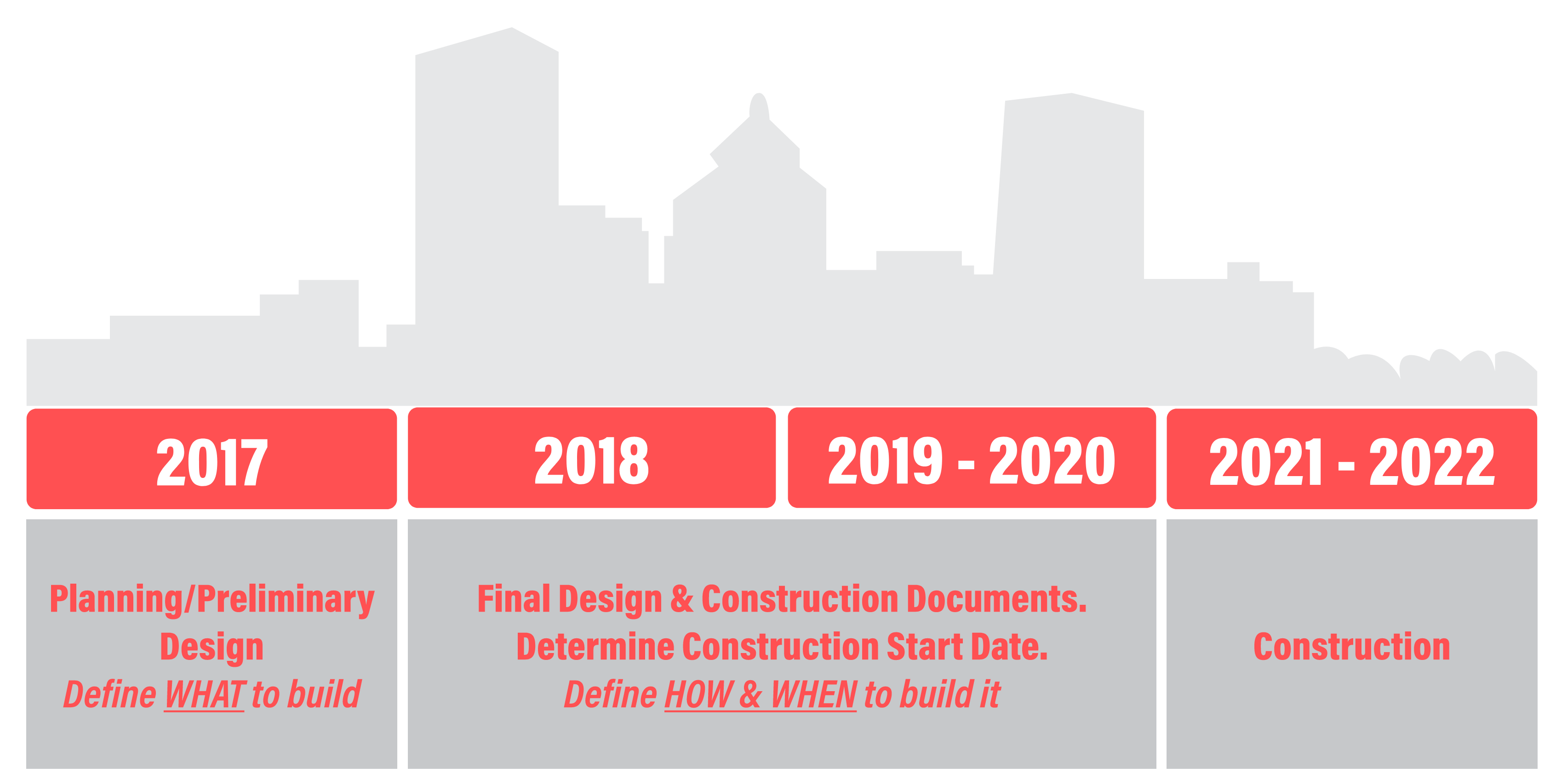 Project Goals
Address
• Aging pavement
• Safety
• Mobility for all users
Enhance
• Pedestrian and bike facilities
• Visual identity – Gateway to Downtown
• Transit facilities and access