Upcoming Engagement Opportunities
At this point in project development, the City will provide education on the benefits of a roundabout and solicit public feedback on the design details. In 2021, two online public information meetings will be held to share project background information, solicit input on final design details, and share construction staging plans. Construction is anticipated to begin in early 2022.
Virtual Open House #1
Thank you for engaging in the first virtual open house for the 4th Street SE & 19th Avenue SE Intersection Improvements project to learn more about the project background, receive updated information on project design details, and provide your feedback through the comment mapping tool and online comment card.
The first open house was held virtually on December 2nd at noon and 6:30 pm. For those unable to attend, the meetings were recorded and are posted below.
Virtual Open House #1 Summary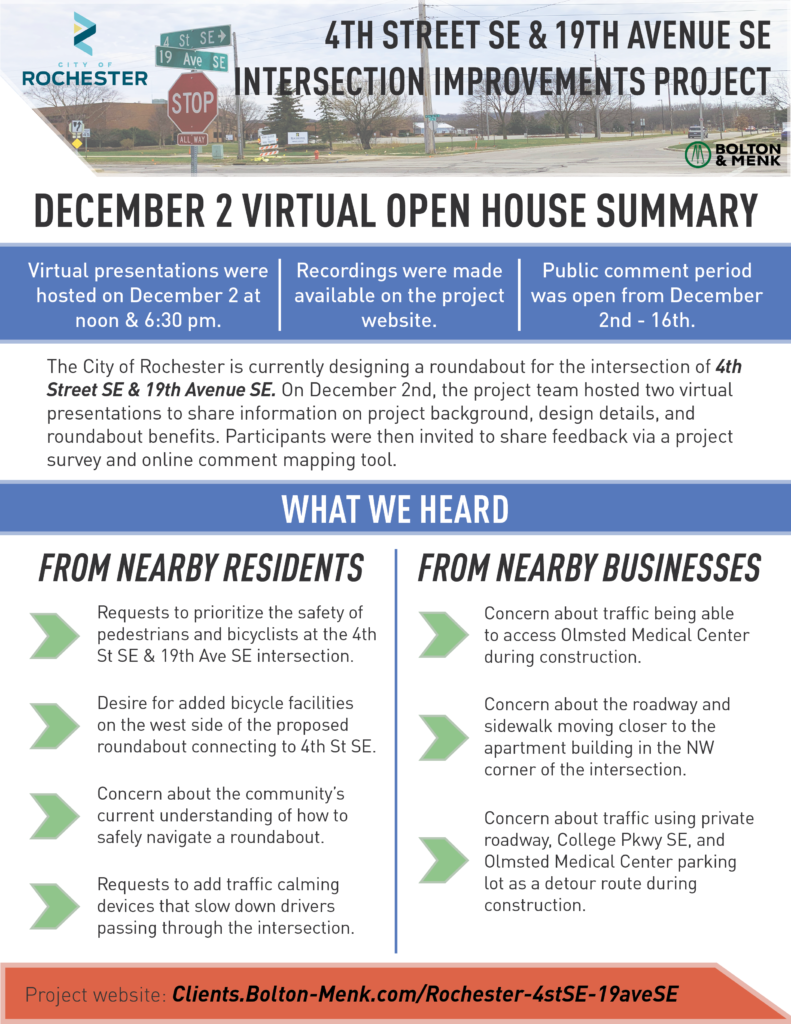 Public Engagement Opportunity #2
October 2023
The second public information meeting will present final design refinements and construction staging plans.  These final project details will utilize stakeholder and public input solicited throughout the process. Construction of the project has shifted from 2022 to 2024. Information on how to access the online public information meeting will be made available on the project website in October 2023.
Check back for upcoming meeting details!