Proposed Linear Stormwater Storage Project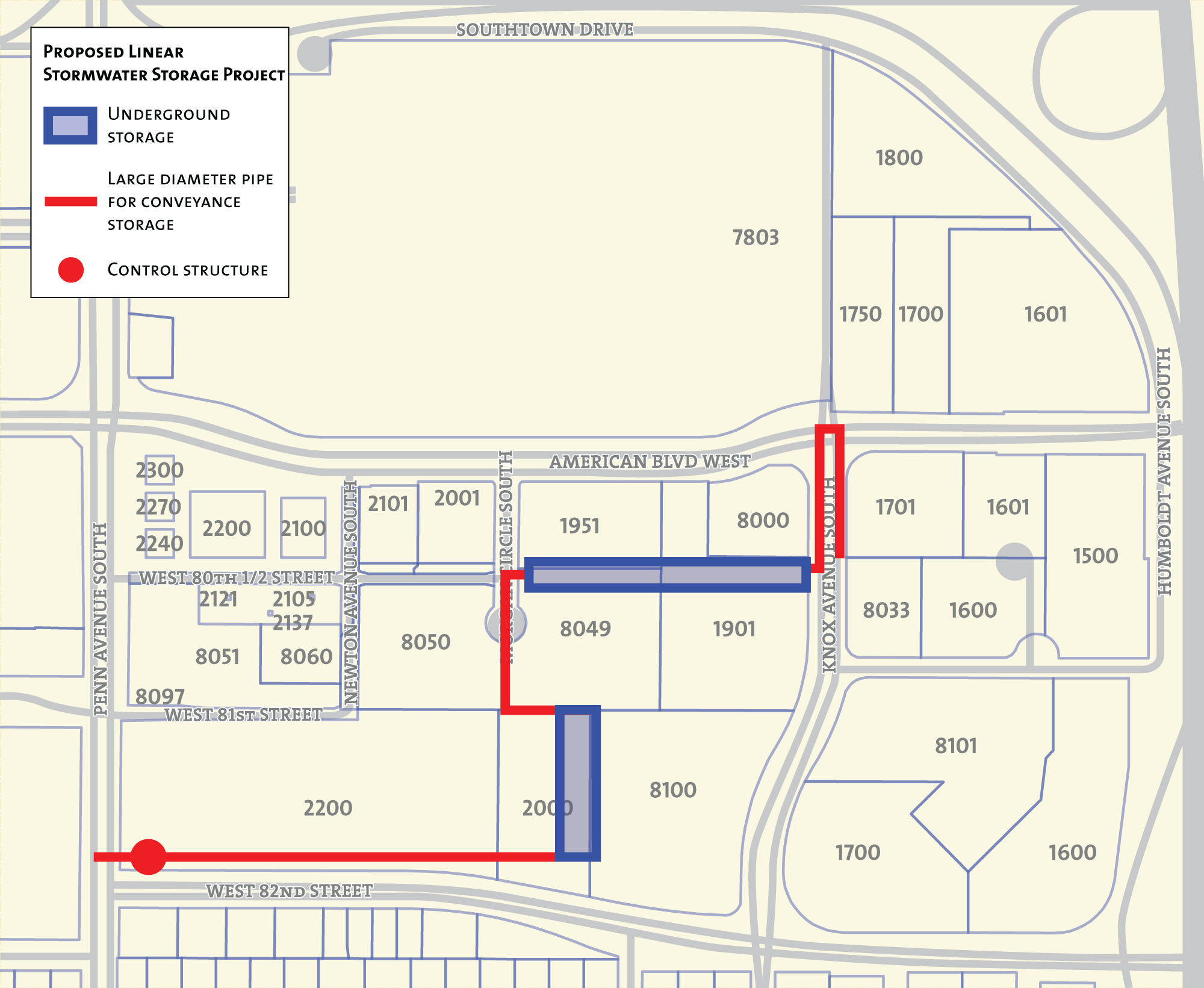 WHAT IS THE SCOPE OF THE PROJECT?
Stormwater drainage in area surrounding the Knox Avenue and American Boulevard intersection generally discharges west to the trunk storm sewer in Penn Avenue, then south to Upper Penn Lake. This area experiences frequent flooding within the streets, which can impact traffic and in some cases private property.  The focus of the project is to significantly reduce the magnitude, frequency, and duration of flooding in this area.
This map shows the storm sewer modifications to mitigate flood concerns in this area.