80th Street Rehabilitation
Project Summary
The 80th Street South Street Improvements Project includes the reconstruction of 80th Street South from Jamaica Avenue to Keats Avenue (CSAH 19) and will include the removal and replacement of pavement, concrete curb and gutter, and the existing trail along the north side of 80th Street. There will be repairs of the existing watermain, sanitary sewer, and storm sewer systems. Also as part of this project, a new bituminous trail will be constructed along the south side of 80th Street. This project will be completed in 3 Phases as shown on the Phase map below. During construction, the road will be closed in the Phase work is occurring. The detour map is shown below.
Phasing Map
Click for a larger view.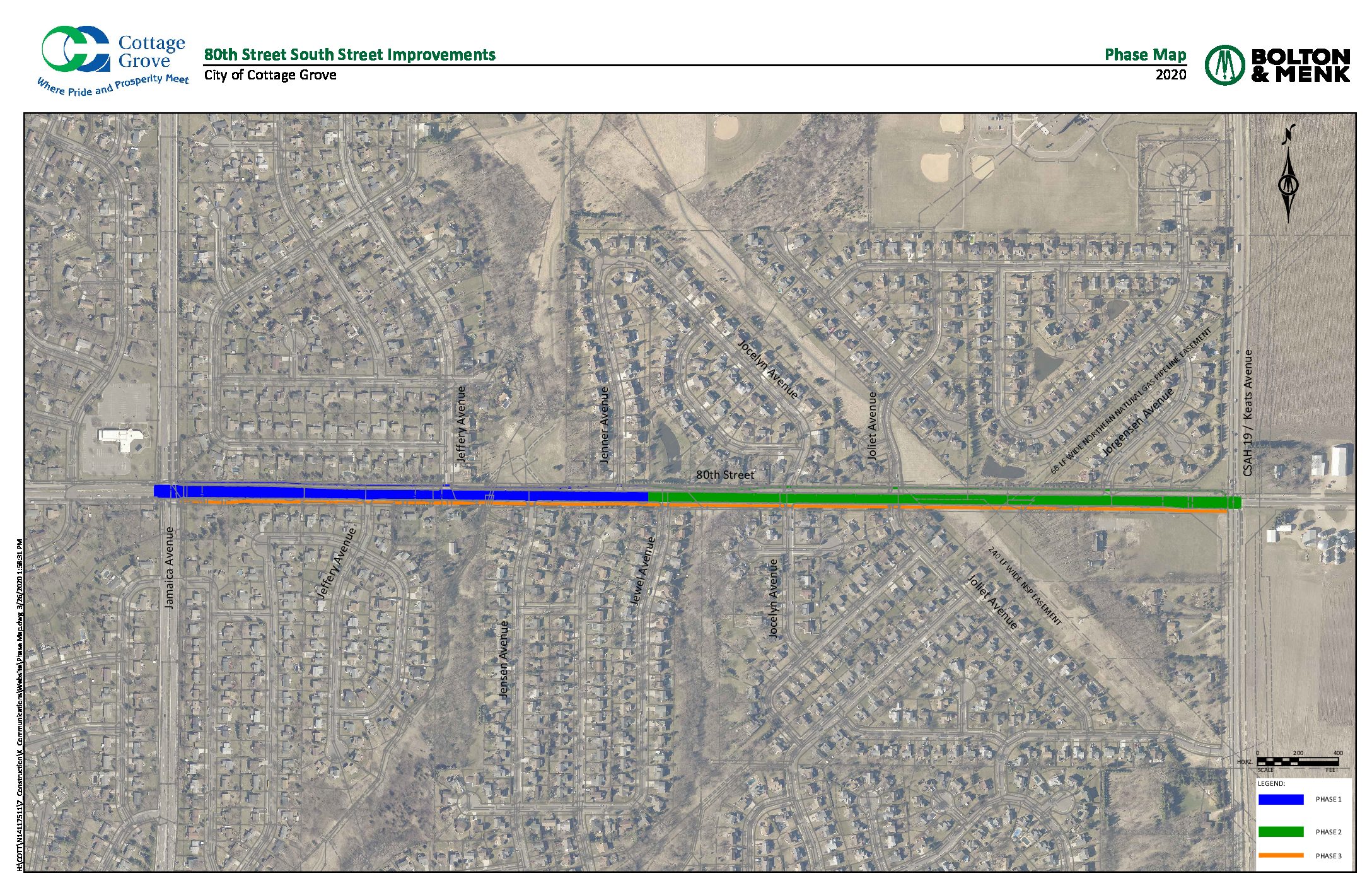 Detour Map
Click for a larger view.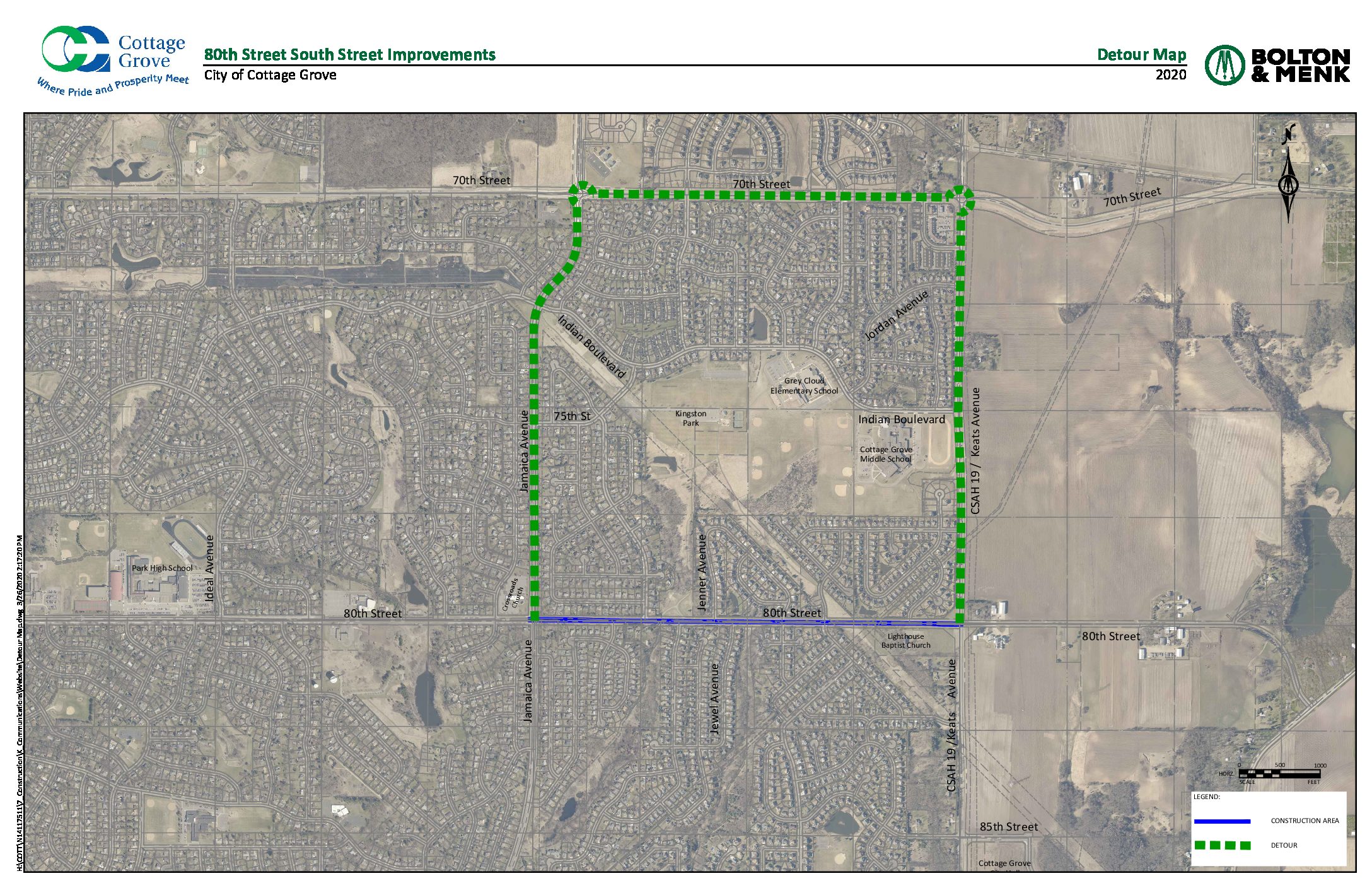 Contact Us!
Have any questions about construction? Contact the project hotline!
Hotline Phone Number: 763-242-0780
Hotline Email Address: cg2020@bolton-menk.com