Downtown Streetscape Plan
Project Overview
---
In conjunction with the Pembroke Avenue, Main Street and Bridge Avenue reconstruction project, the city is taking the opportunity to re-envision downtown through the implementation of streetscape enhancements. Streetscape is a term that refers to the natural and built environment of the street. It can include all elements found along the street including the roadway itself, adjoining buildings, street furniture, trees and open spaces and other elements that together form the street's character. Streetscapes and the experience they create largely influence public places where people interact.
Potential enhancements being considered with this study include:
Wayfinding signage and community entry signage

Downtown aesthetics and identity

Addition of site amenities including site furnishings, landscaping, decorative lighting, and other items

Modifications to the existing spaces under the Walnut Avenue/Highway 60 Bridge

Strengthening connections between downtown and Beach Park

Enhancing trail connectivity through downtown and along the river

Integration of public restroom facilities in or near downtown
We will be updating this site as the design process progresses. Please check back for updates and opportunities to provide your input. The city will also be sending reminders and project updates via their social media.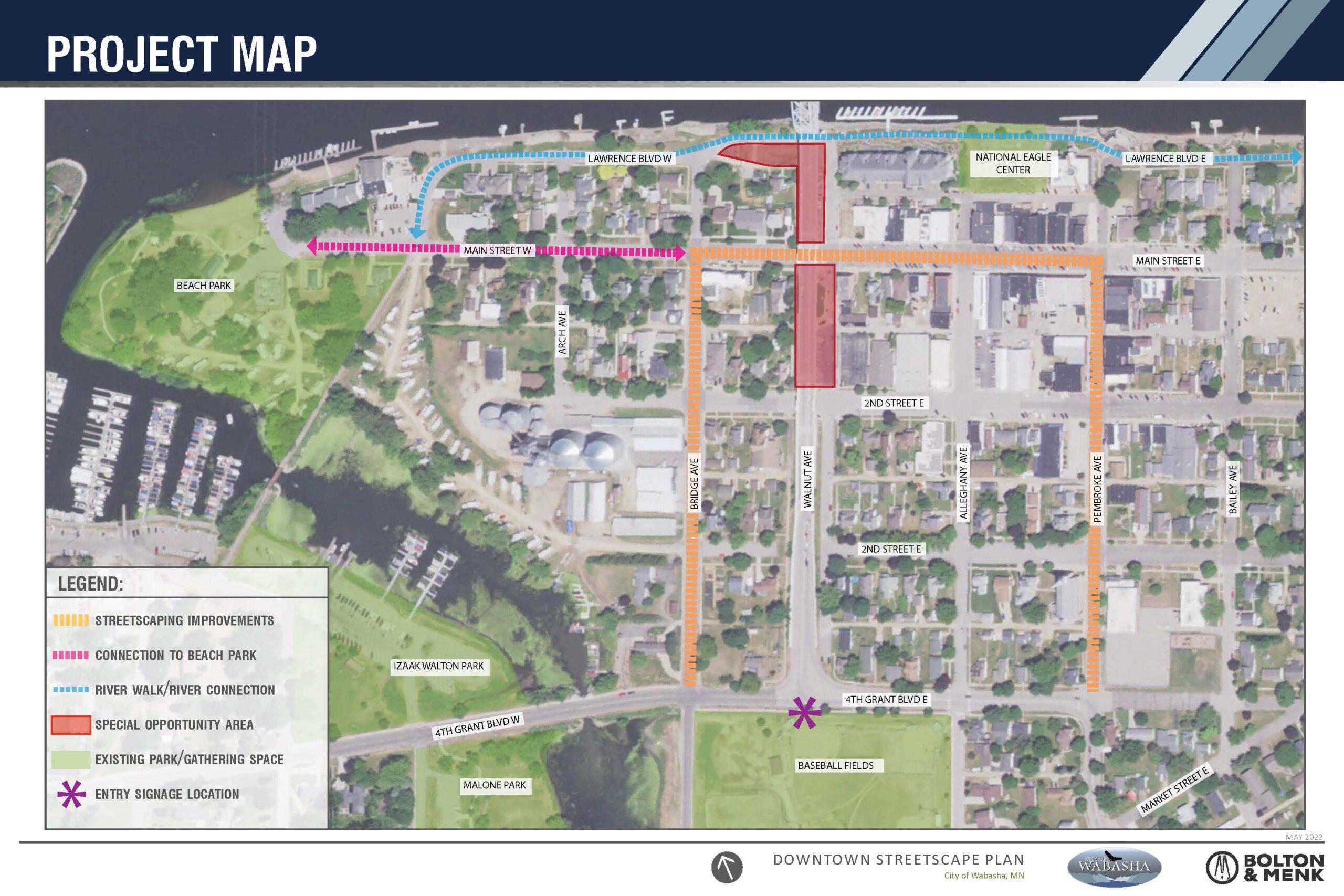 Sign Up for Project Updates
Project Updates
---
The Downtown Streetscape Plan was adopted by the City Council on Oct. 4, 2022.  Check out the streetscape plan.