Construction to begin on April 24th
In 2023, the city will be reconstructing much of the central business district, including segments of Main Street, Church Street, Meridian Street, and the alleys of Blocks 91, 92, and 103. This project is necessary to address deteriorating infrastructure that includes failing sewers and pavement as well as ensure safety and accessibility concerns for pedestrians and motorists. The project will better balance business access, pedestrian needs, and safety, creating a more complete system and connected environment.
The proposed improvements are part of a multi-phase series of projects, including the recently completed City Gateway Lot and improvements to State Street (scheduled for 2024 construction).
Be sure to sign up to receive email updates to receive current information on construction.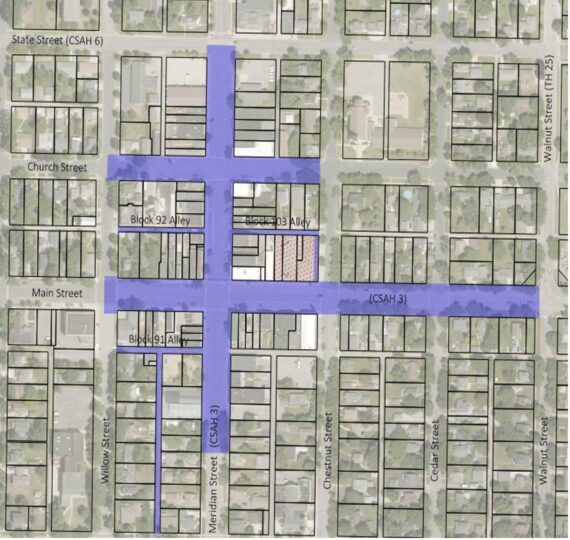 CONSTRUCTION TIMEFRAME
Spring 2023 – Fall 2023
Sign up for construction updates