SPECIAL ASSESSMENTS
The assessment role for the project was adopted by City Council at the Public Assessment Hearing held on April 16th, 2019. Also at this meeting, the contract was awarded to Northwest Asphalt, Inc. Property owners have received a separate letter with the final assessment total.
The final interest rate for the Special Assessments has been determined. Payments can be made without interest until June 28th, 2019. Payments can be made with interest between June 29th and November 29th, 2019 before going on property taxes. The interest rate is 4.5937%. Questions regarding special assessments can be directed to the special assessment clerk, Melanie Ortiz at 952-548-6310.
WHAT IS THE SCOPE OF THE PROJECT?
The project involves street and utility reconstruction improvements including storm sewer, water main, and sanitary sewer replacement along the following streets west of Blake Road, south of Highway 7, and north of 2nd Street:
Cambridge Street
Van Buren Avenue
Tyler Avenue
Lake Street
Oak Park Lane
Hiawatha Avenue
A map of the project area is shown below. The project will be constructed in multiple phases between May and November 2019 by the City's Contractor.
EMAIL & TEXT MESSAGE UPDATES
Contacts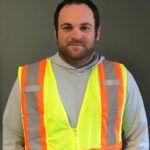 Josh Hrabe
Construction Project Representative
(612)-965-2473
joshhr@bolton-menk.com
Nick Amatuccio, PE
Project Engineer
(612)965-3926
nickam@bolton-menk.com
---
City of Hopkins
Eric Klingbeil, PE
Assistant City Engineer
952-548-6357
eklingbeil@hopkinsmn.com