For more information on the May 2022 Open House, visit the Get Involved page.
Project Overview
The City of Rochester is leading a joint effort with Olmsted County on a proposed intersection improvement project at CSAH 2 (Viola Road)/Century Hills Drive/Cassidy Drive to improve traffic operations and safety around Century High School. An Intersection Control Evaluation (ICE) report was recently completed with the recommendation of a roundabout as the preferred engineering option for intersection control at this location. The county and city have funding programmed for project design in 2022 and construction in 2023. The City is in the process of planning for and designing a new roundabout for the intersection with the these six goals in mind.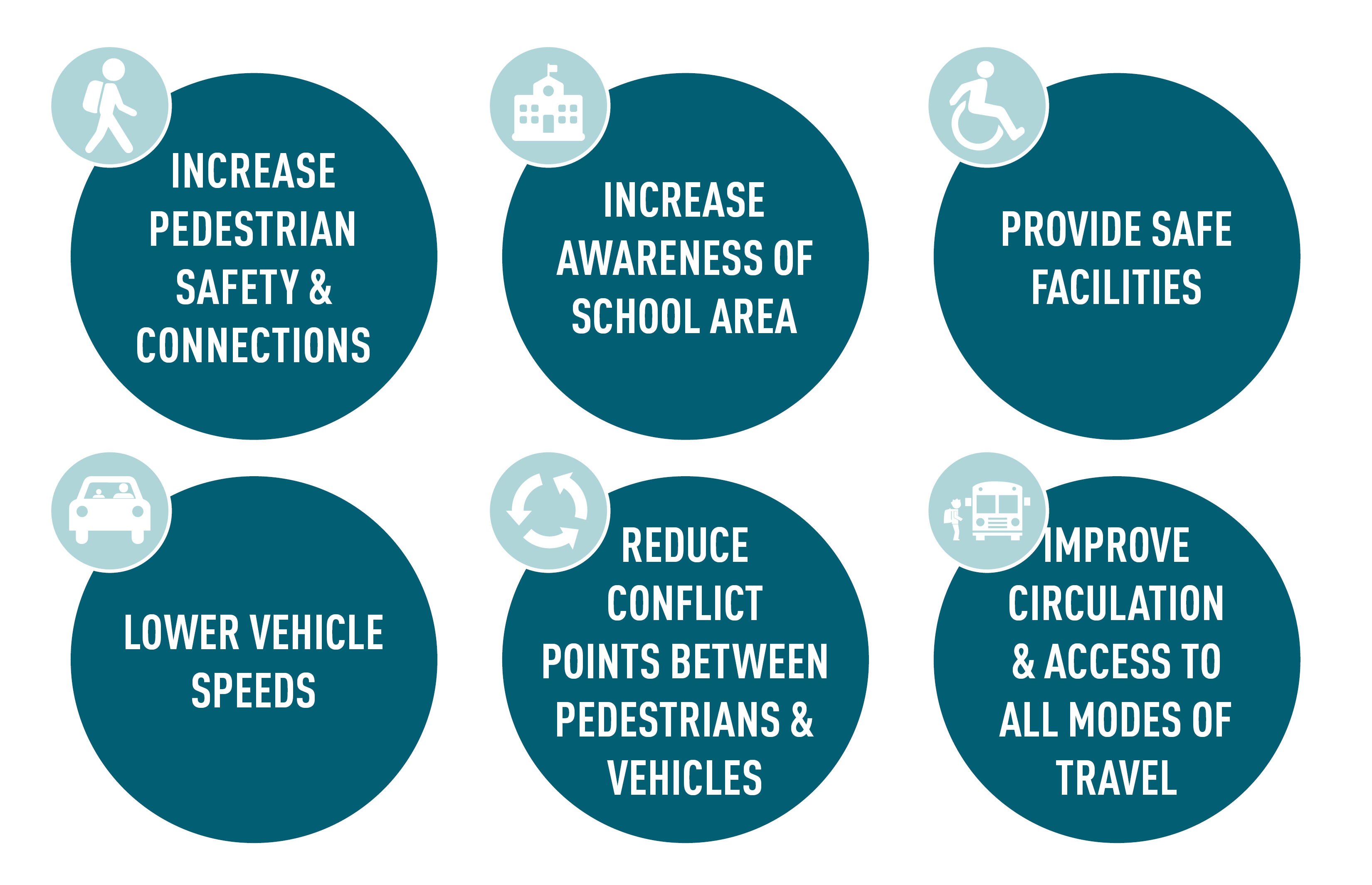 In summer 2021, the project team completed an Intersection Control Evaluation (ICE) report for the Viola Road and Cassidy Drive intersection. The ICE report included an evaluation of multiple intersection options, including the existing configuration, a signalized intersection, a single-lane roundabout, and a multi-lane roundabout. The report indicated that the single-lane roundabout alternative performed better in traffic safety and operations than the current intersection configuration, a signalized intersection, and a multi-lane roundabout.
A single-lane roundabout is the preferred improvement option. This option will improve traffic operations, reduce the number of crashes, and shorten pedestrian crossing distances. For more information about the ICE Report, visit the Project Resources page.
Click to Visit Interactive Project Layout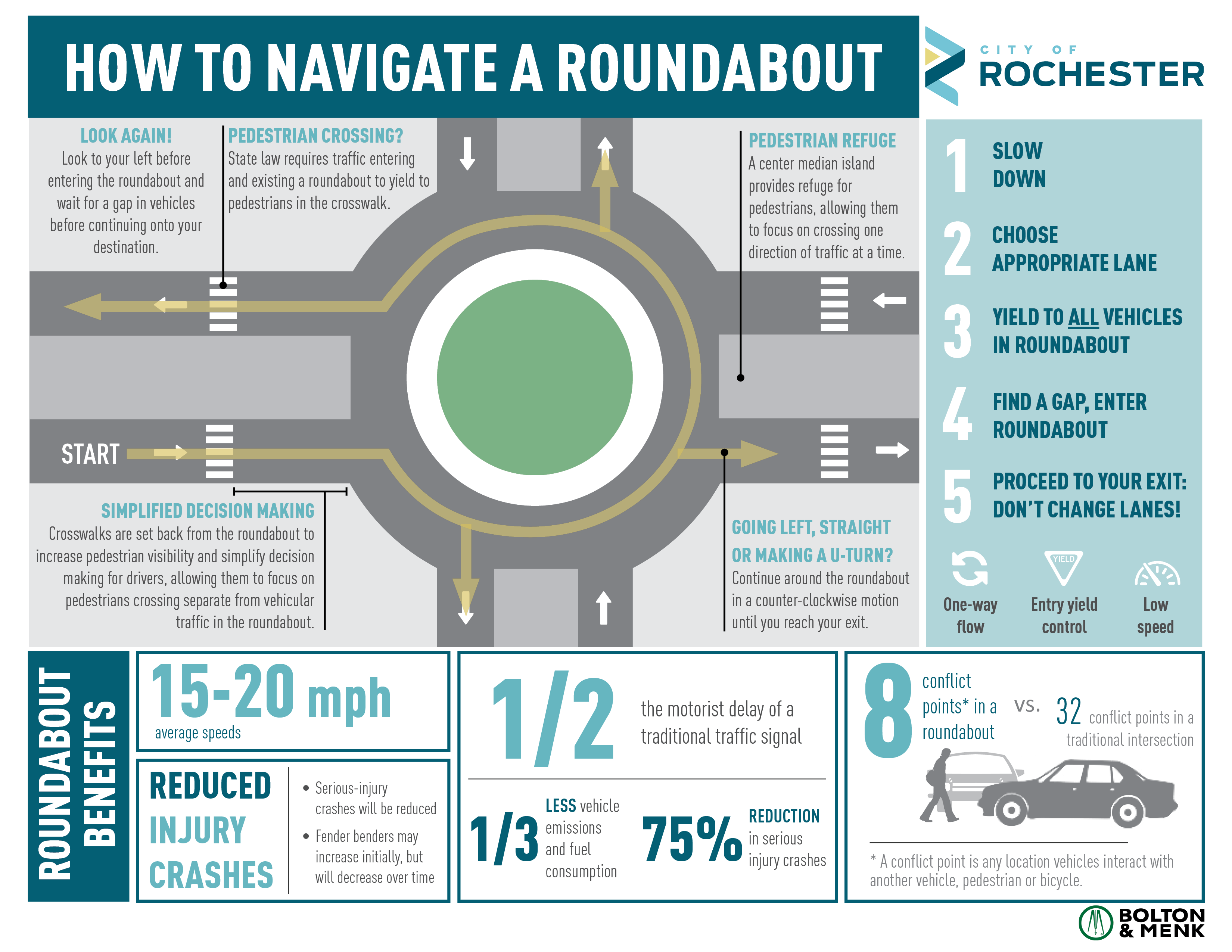 Interim efforts to enhance pedestrian safety
The following measures are being implemented at the intersection in an effort to enhance safety until the larger scale intersection improvements project can be implemented.
Additional crosswalk signage was installed the week of September 13, 2021 in the median for both east and west bound traffic (had previously only been on the right side shoulder).
Flashing school speed zone signs were updated to ensure they are activated during the correct times of day (all high schools in the Rochester Public School district implemented a later start time in fall of 2021). The school speed zone flashers are now activated from 7:50 a.m. to 8:30 a.m. and from 3:20 p.m. to 4 p.m. Drivers will be alerted to drive 40 mph in the school speed zone during these times of day.
Re-evaluation of the school speed zone study is currently underway. This will help the city and county Public Works teams determine if 40 mph is the appropriate speed for this school zone.
A no U-turn sign was revised at the intersection to include the updated school start times.
An end school speed zone sign was installed for drivers traveling eastbound.
Ongoing coordination and communication with law enforcement and school officials.
Comment Card
Project Key Objectives
Increase pedestrian safety and connections
Increase awareness of school area
Provide safe facilities
Low vehicle speeds
Reduce conflict points between pedestrians and vehicles
Improve circulation and access of all modes of travel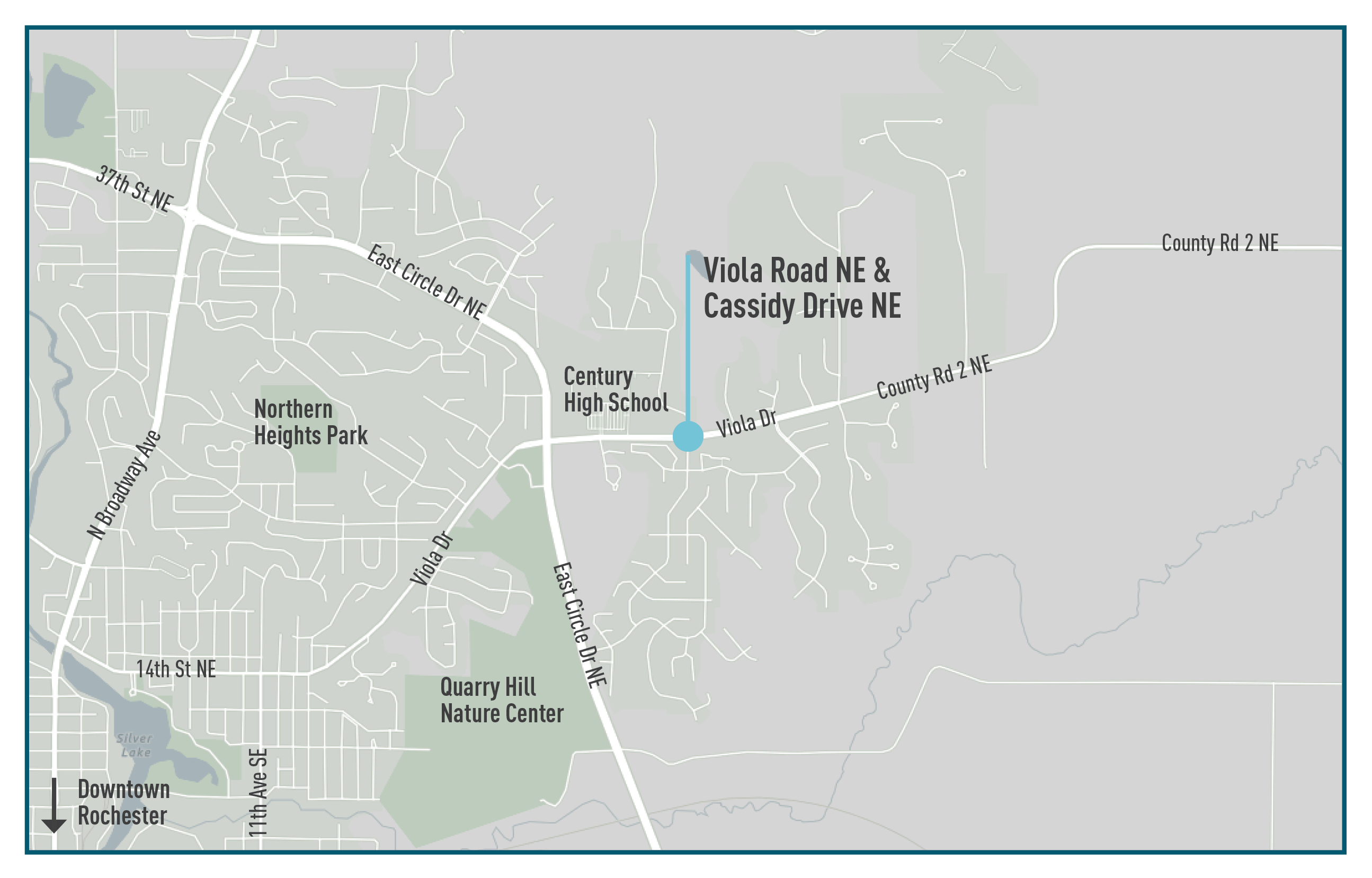 Link to the City of Rochester's Website
Link to Olmsted County's Website