Virtual Open House #1
The City of Rochester and Olmsted County are proposing a new roundabout for the intersection of Viola Road NE & Cassidy Drive NE. On February 10th and 15th, the project team hosted two virtual presentations to share information on project background, key objectives, existing issues, preliminary design details, and roundabout benefits. Participants were invited to share feedback via a live discussion and an online comment mapping tool. A two week comment period followed the February 15th Open House. Participants were asked to provide feedback on the proposed design using the Comment Mapping Tool.
Comment Mapping Tool
The first open house was held virtually on February 10th at 4:30 pm and February 15th at 6:00 pm. For those unable to attend, the meetings were recorded and are posted below.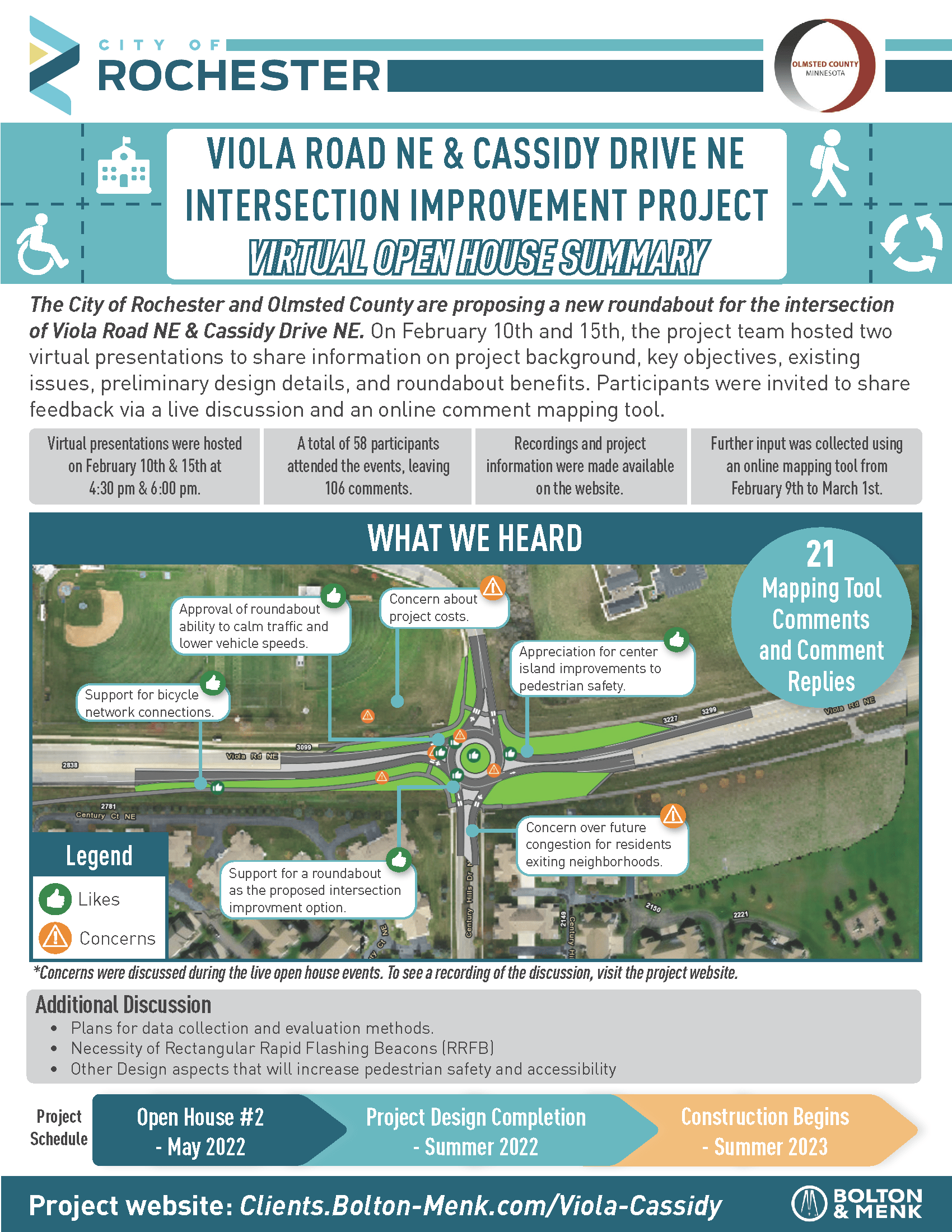 Virtual Open House #2
May 2022
The second public information meeting will present final design refinements and construction staging plans.  These final project details will utilize stakeholder and public input solicited throughout the process. Information on how to access the online public information meeting will be made available on the project website in April 2022.
Check back for upcoming meeting details!