Highway 70 Expansion Project
Highway 70 Expansion Project
Dakota County, in partnership with the City of Lakeville, is planning reconstruction of Highway 70 from Kenrick Avenue to Cedar Avenue. Expansion to a four-lane divided highway will address concerns for safety and congestion on a critical roadway that provides connections to a major and growing truck and business area.
Work on the project is anticipated to include:
Expanding the highway from a 3-lane to a 4-lane divided roadway
Constructing turn lanes at major intersections
Improving drainage
Managing access
Reconstructing signals to accommodate the additional lanes
Project Benefits
The expansion of CSAH 70 will provide several benefits to the corridor and the area.  The proposed project will:
Add capacity to a major truck and business area that continues to grow
Reduce delays
Address various drainage issues
Project Goals
Develop a plan that meets principal arterial access requirements with stakeholder support
Provide safety improvements for all users
Accommodate needs for the next 20 years of growth
Project Schedule
Design – 2018-2019
Right of Way acquisition – 2019-2020
Construction – 2020-2021
Public Involvement To Date
The project team has begun to make contact with the public. In late September and into October, we will be setting up further opportunities for public input including small group and/or individual meetings with business and property owners.
If you did not receive the project postcard, please provide your mailing address here for future mailings.
Provide your input here!
Click the image below to share your input with the project team and public. Interact with comments shared by others and responses from the project team!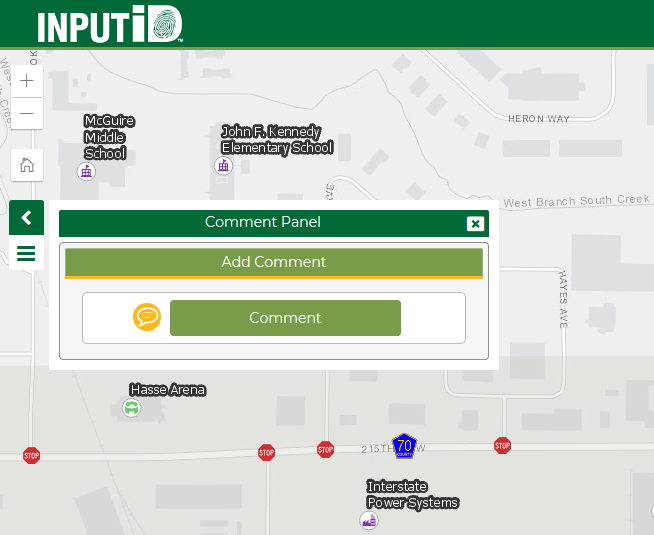 Sign up for project updates!