Overview
Bicycling and walking are increasingly important parts of urban transportation. They're simple, affordable, and healthy ways to get around cities, but they need planning and investment for people to make an easy choice to bike or walk for more trips. Throughout 2022 the Grand Forks and East Grand Forks Metropolitan Planning Organization (MPO) will be conducting an update to the Regional Bicycle and Pedestrian Element. The Element is part of the larger Metropolitan Transportation Plan, which guides planning and investment through 2045. This updated bicycle and pedestrian plan will be used to prioritize improvements in bicycling and walking that will make Grand Forks and East Grand Forks better places to walk and bicycle for all transportation needs.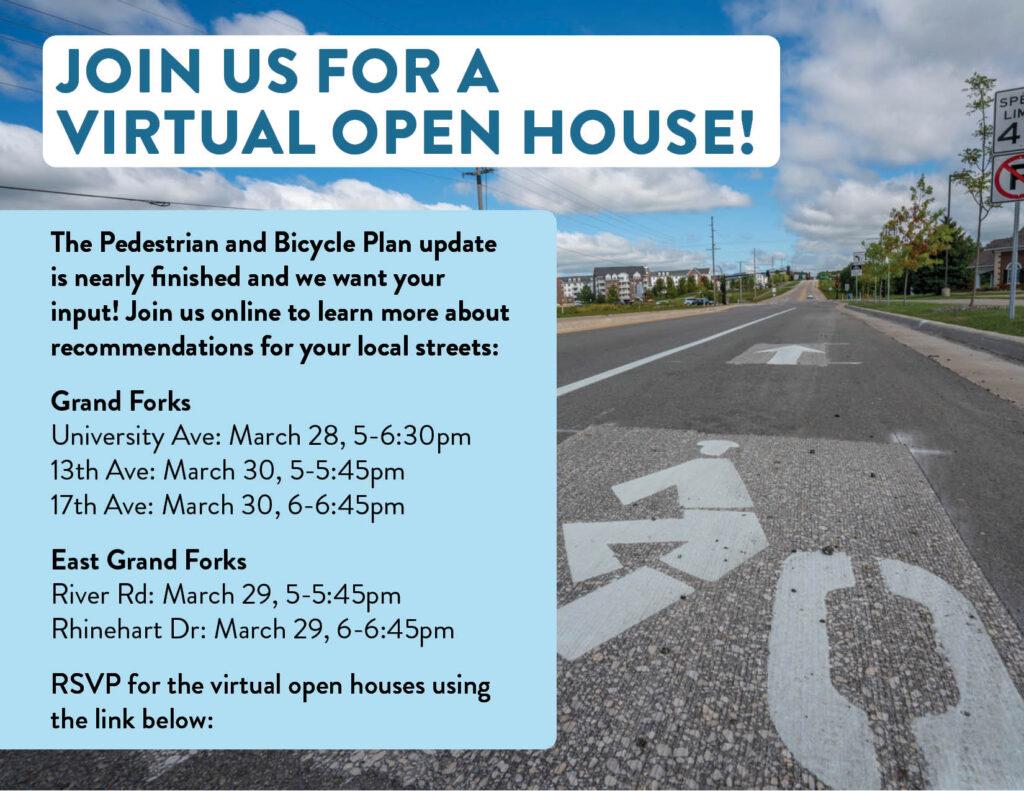 Project Updates
March 2023
MPO staff continue to work on their update to the Bike/Ped Vision. The project is moving into final engagement and plan adoption. The final phase of public engagement for the Bike/Ped Vision will focus on Priority Corridor Concepts for Grand Forks and East Grand Forks. The final engagement will be a series of digital open houses held at the end of March 2023. Visit the Upcoming Events page for more information and to RSVP to attend the open houses.
After engagement has concluded, MPO staff plan to bring the Bike/Ped Vision to council for adoption in Spring 2023.