Moving Forward 13-21 Preconstruction Open House Video
Welcome to the preconstruction open house for the Moving Forward 13-21 project. Check out the video below to see what work was completed in 2019, what remains for 2020, and how to stay up to date throughout construction.
13-21 Construction Overview
13-21 Intersection Closed
The 13-21 intersection will be closed from Monday, March 30, to early July. Check out the 13-21 Intersection Closure Map for local access routes!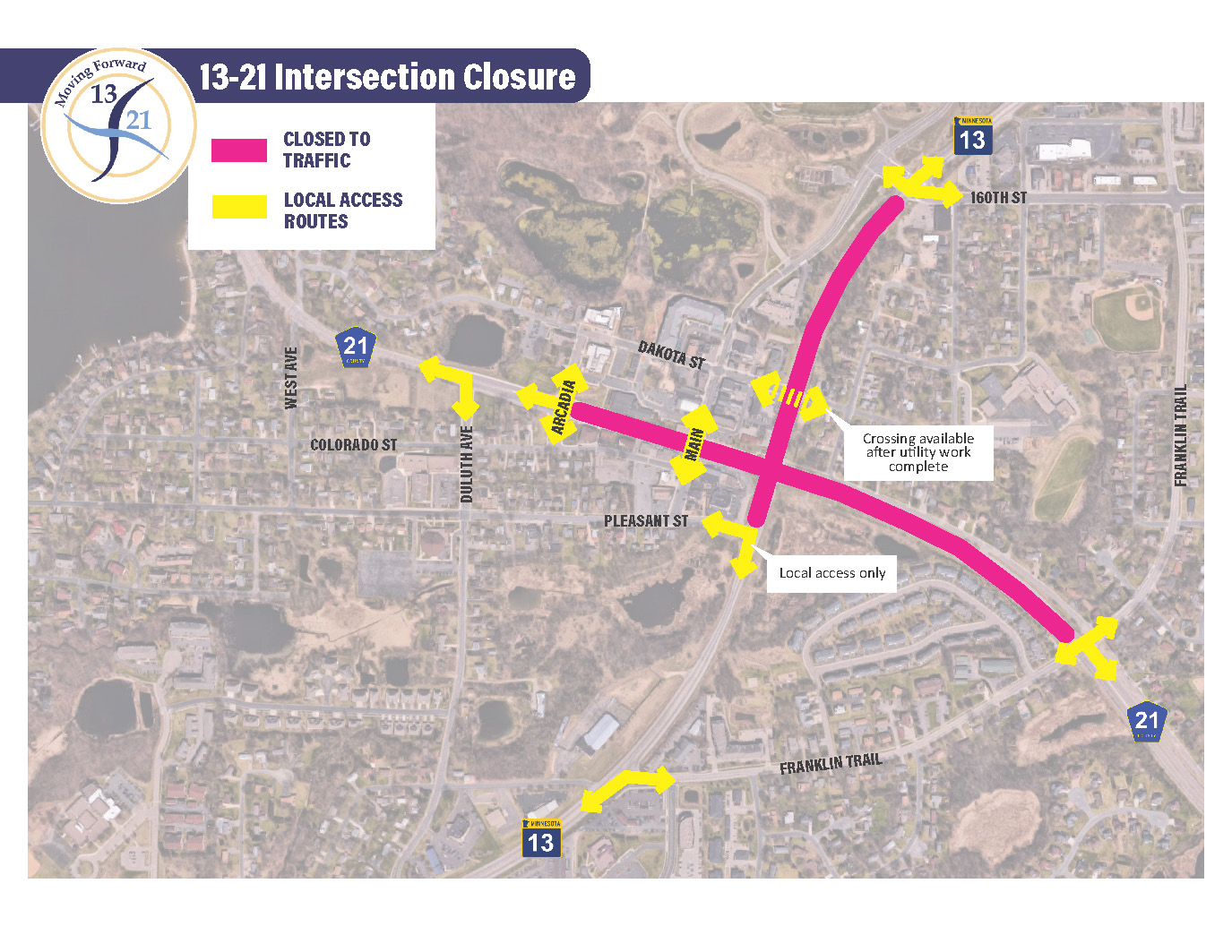 13-21 Roundabout Progress
0
13-21 Roundabout Progress
April 3, 2020
This week:
Crews closed the 13-21 intersection
Crews removed pavement and concrete
Crews began sewer and water pipe work
Crews continued building the wall on the south side of County Highway 21
Next week:
Sewer and water pipe work will continue
Crews will continue building the wall at the south side of the County Highway 21