CSAH 56 & CSAH 38 Improvements
Project Need
The City of Long Prairie is undertaking a construction project to improve the city streets and utilities. The project includes reconstructing the streets and replacing sanitary sewer, water main, and storm sewer infrastructure.
The 2022 construction area includes CSAH 38 (2nd Avenue SW) and the adjacent city streets.
The 2023 construction area includes CSAH 56 (Riverside Drive).
Click the image to view a larger version of the project map!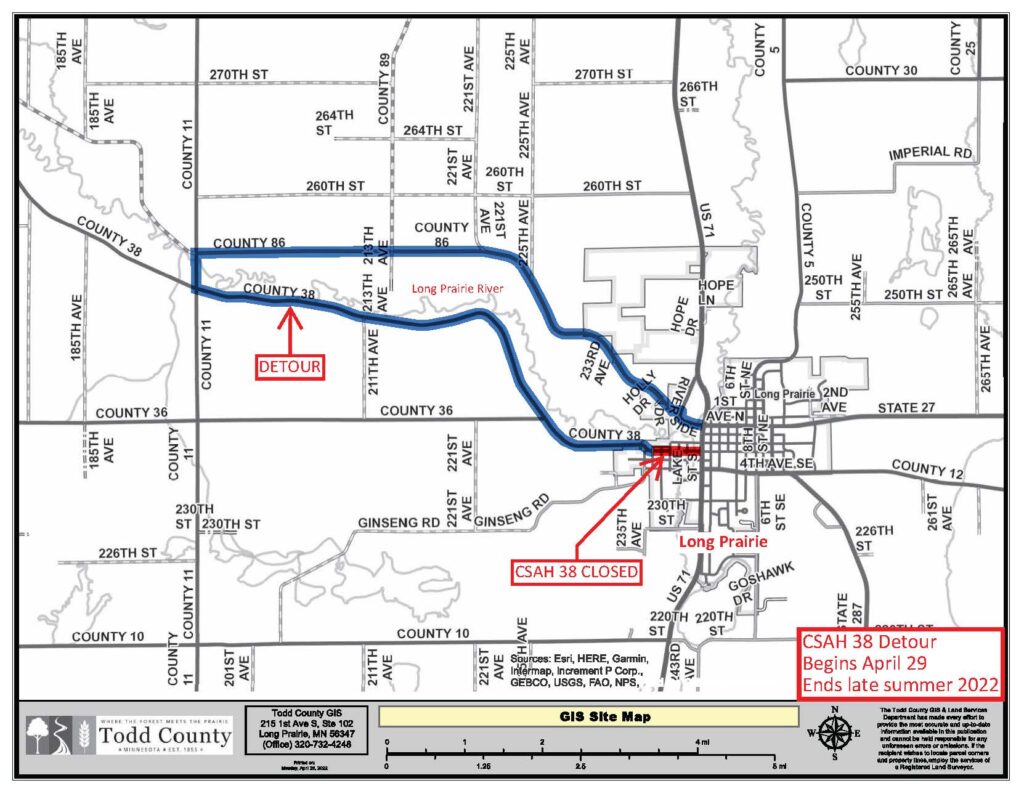 Click the image to view a larger version of the detour map!
Project Updates – October 14, 2022
Progress and Upcoming Schedule – CSAH 38 Project area
Underground utility replacement and concrete curb construction is completed.
Asphalt paving is scheduled to begin October 17th – 19th.
Concrete walk and driveway construction is scheduled for late the week of October 17th.
Boulevard grading and topsoil placement planned for late October.
CSAH 56 Project area
Installation of the lift station, valve vault and a portion of the new sanitary sewer east of Riverside Drive.
For more information review the most recent project newsletter.
Sign up for project updates!
---
What to Expect During Construction
---
Contractor
---
C&L Excavating